The Labang Longhouse Lodge is a beautiful longhouse styled guesthouse located in the little remote village of Bario.
For guest acomodation in Bario, it is the biggest lodging facility with 16 rooms. The rooms are clean with warm duvet covers, ideal for twin-sharing but easily convertable to double beds and big enough for an extra mattress especially for kids.

There are 8 twin bed rooms, and 4 double bed rooms, with the remaining bunk rooms used only in times of full occupancy.
The Rates:
Full Board Rates ( Room + all meals) is MYR110.00 per person, and for childen 7 years and under, it's MYR55.00.
Infants under 3 years stay for free.
Lodge Location:
Everything Bario is in walking distance to almost everywhere. The Labang Longhouse Lodge is situated just outside the main village area; it is 10 mins walk from the airport and 10 mins walk to the Bario Market Centre.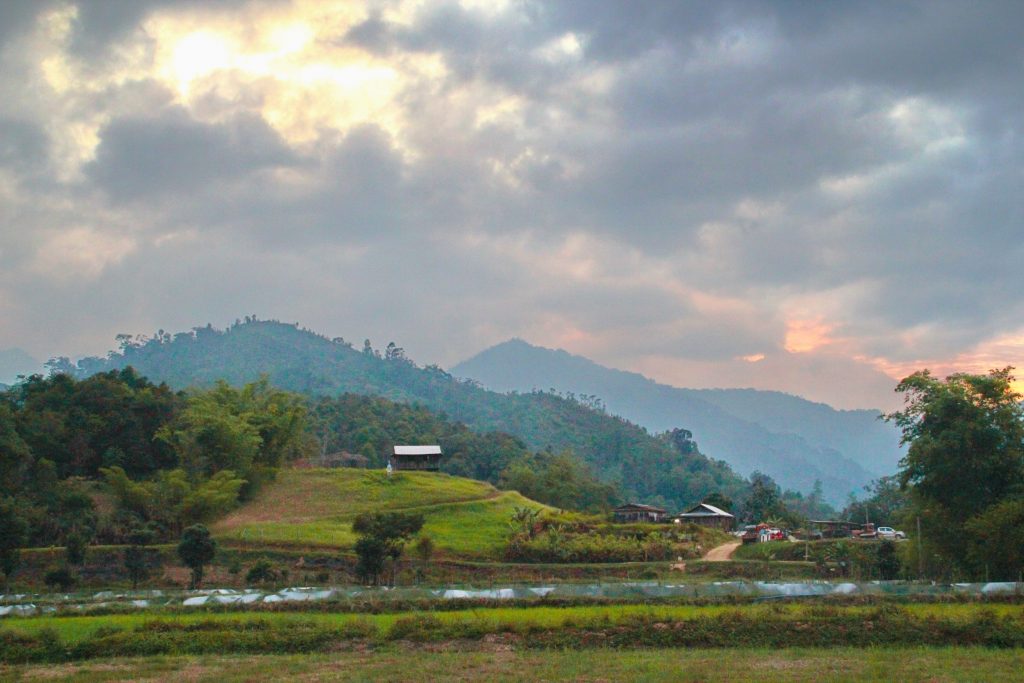 The Labang Longhouse bario lodge is located on the main route to the highland adventure activities like jungle trekking, camping, kayaking, bird watching, fishing, nature walks etc, it is near enough to cultural centres for handicraft making, original longhouse visits, farming experience, the two schools, churches, e-Bario internet centre and community hall without compromising on personal privacy and serene, quiet nights in the cool mountain air of Bario.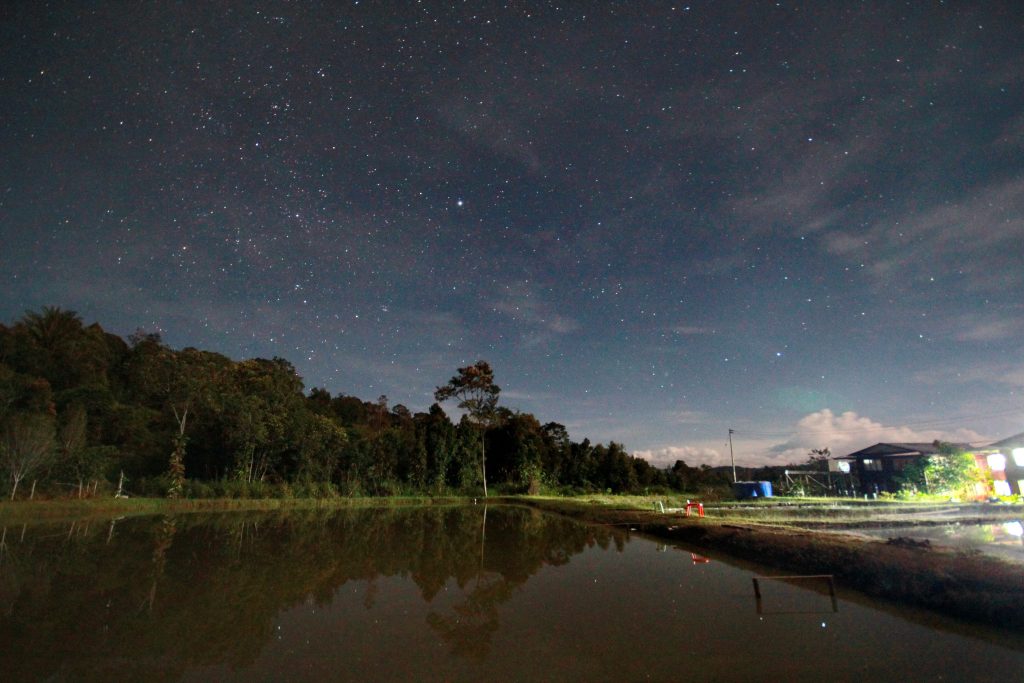 Activities:
The Lodge also has a resident Certified Tour Guide who can provide you with informative village life tours. Tours to all sorts of destinations and special cultural programs can be organised upon request.
Labang Longhouse's Bario Lodge Facilities:
It's not quite a luxury hotel, but it has many modest facilities and ammenities in the compound. There's a fish pond for guests to fish their meals, and if they like, a garden patch to pick their greens.
Meals at the lodge are served in the huge verandah, and it enjoys a magnificient panoramic view of the Kelabit mountains from its wide veranda. From there you get to eat your meals, watch the sunset, enjoy your tea and write your memoirs.
One unique feature to the lodge is its indoor open-fire pit. Here, guests would sit on the foor after dinner and chat into the night, next to the fire, with a glass of Lodge's own fruit wine.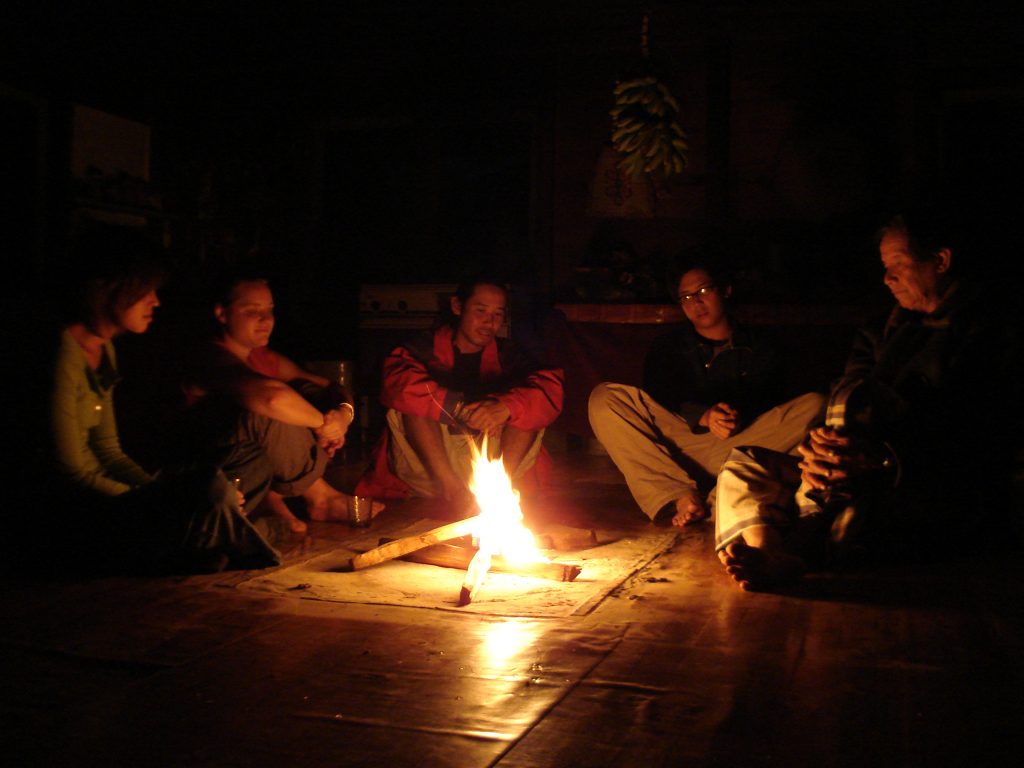 The lodge also and has its own conference facilities, thus it is an ideal venue for meetings, retreats, seminars, conferences, workshops and youth camps.
Lodge Management:
The Lodge is owned and managed by David and Lucy Labang, and by their son, David Jr. The owners are experienced retired educators and conservationists, fluent speakers of English, Malay and Kelabit with expert traditional knowledge on culture, history, language, and wildlife. They are ideal resources for researchers on indigenous knowledge. In addition, you will be entertained at the bario lodge, by David's endless repertoire of jokes.
We can be contacted via email at:

frontdesk@labanglonghouse.com
or via Facebook at:
www.facebook.com/labanglonghouse
or call us direct at: +60198155453